Bakersfield Mobile Diesel Mechanic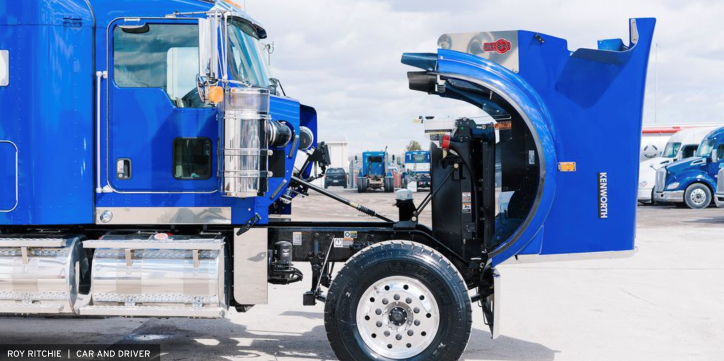 If you're a truck owner in Bakersfield, you know how important it is to have a reliable mobile diesel mechanic. When your truck breaks down, you need someone who can come to you and fix it fast. That's where we come in. At Bakersfield Mobile Truck Repair, we specialize in mobile diesel repair in Bakersfield, so we can come to your home or office and take care of whatever needs fixing. We know how important it is for trucks to be on the road, so we work quickly and efficiently to get you back up and running. Contact us today at (661) 464-0534 to schedule a service call!
About Bakersfield Mobile Truck Repair
Bakersfield Mobile Truck Repair is the most trusted mobile truck repair company in Bakersfield, CA. With years of experience and a team of knowledgeable mechanics, we are the go-to source for all your truck repair needs. We have a wide range of truck repair services, including emergency roadside truck repair, trailer repair, truck oil change, and more! We'll have you back on the road in no time. So if you're in need of mobile truck repair in Bakersfield, don't hesitate to call Bakersfield Mobile Truck Repair at (661) 464-0534
Understanding Mobile Diesel Mechanic
Mobile diesel mechanics are highly desirable professionals in a wide range of industries. They are responsible for maintaining, servicing, and troubleshooting all types of diesel engines, including those found on automobiles and trucks, as well as more specialized equipment such as boats, bulldozers, planes, and trains. What makes mobile mechanics unique is that they can travel to the location of whatever machine needs attention. This saves customers time and money, not to mention the inconvenience.
Mobile diesel mechanics tend to have a broad range of skills in order to service any type of vehicle or engine; these include using sophisticated diagnostic tools and technology as well as having extensive knowledge of industry standards and best practices. As such, customers can trust them to handle complex mechanical problems with rapid response times and excellent results. That's why so many businesses turn to mobile diesel mechanics when it comes to keeping their vehicles running smoothly.
Additionally, mobile diesel mechanics are also adept at preventive maintenance procedures which can help extend the useful life of machines while minimizing costly repairs down the road. All in all, there's no denying that the combination of extraordinary skillsets and convenience make a mobile diesel mechanic an invaluable asset in any professional environment requiring reliable engine maintenance.
Choosing the Perfect Mobile Diesel Mechanic
When the time comes to choose a mobile diesel mechanic, homeowners should do their due diligence. First, ask around and research different mechanics in the area before committing. Read reviews and contact any references you can find. Next, make sure that the mechanic is certified with appropriate qualifications for the job, as this ensures that they are competent and confident to handle any repairs or maintenance. Ask detailed questions about their experience working on diesel engines, as well as how long it typically takes for them to complete each service and how much it will cost. Finally, inquire about warranties and guarantees that the diesel mechanic offers so you are covered in case something goes wrong with the job within a certain period of time. Doing thorough research at the outset will help ensure you have chosen the right mobile diesel mechanic for all your automotive needs.
At Bakersfield Mobile Truck Repair, we understand how important it is for your truck to be in optimal condition. That's why we are dedicated to providing the highest quality service at competitive prices. Our experienced and knowledgeable mobile diesel mechanics will come to your location, diagnose the issue, and perform any necessary repairs using the latest tools and technology.
Our Services
We offer a wide range services in Bakersfield, including:
mobile truck engine repair

trailer repair

truck brake service

emergency roadside truck repair

on site truck repair
We guarantee that our mobile diesel mechanics are highly trained and have the experience required to provide excellent repair services. Call us now!
Contact Bakersfield Mobile Truck Repair
We know that your time is precious and you can't afford to waste a minute. That's why Bakersfield Mobile Truck Repair has the quickest, most professional mobile diesel mechanics in town. When you need us, we'll be there – fast. So don't wait, call Bakersfield Mobile Truck Repair today at (661) 464-0534!